---
Philippine troops uncovered last Friday an improvised explosive device (IED) factory while on a combat clearing mission in Maguindanao.
In a news release on Sunday, the military said the troops form the 1st Mechanized Infantry Battalion uncovered the factory in Sitio Talpok, Barangay Salman, Ampatuan, Maguindanao on September 25.
Recovered from the said factory were one round 105mm unexploded ordnance, one round 60mm unexploded ordnance, several IED components (fuses, switches, blasting caps, shrapnel, and the like), and propaganda materials.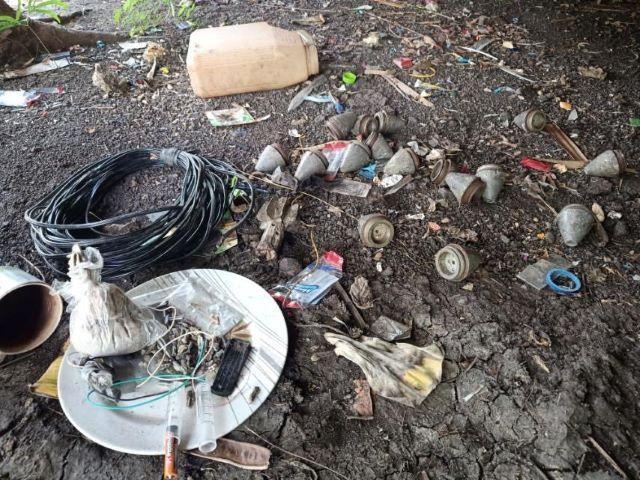 Photo courtesy: WestMinCom
Read more…
Source: GMA News Online
---