---
In 2019, UNMAS recruited Asnath Konaté as Weapons and Ammunitions Management (WAM) Assistant in the Central African Republic.
Before joining UNMAS, Asnath didn't have any experience in WAM. However, after completing a series of rigorous training courses, including three levels of explosive ordnance disposal, she gained the technical skills and knowledge for the neutralization and destruction of explosive devices. Today, Asnath supports different stages of the programme's operations in WAM – from planning to execution and implementation. She also acts as Head of the UNMAS Sub Office in Bouar.
Asnath's goal is to continue working in mine action and gain more experience in the field. To expand her skills and knowledge, she hopes to go to another UNMAS programme, where she will be exposed to different threats and can put her skills to work helping other communities.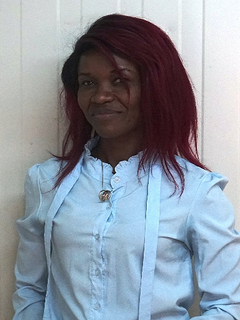 Image: Asnath Konaté. UNMAS.
Read more…
Source: UNMAS
---