---
The dog injured during the mission that killed ISIS leader Abu Bakr al-Baghdadi was honored Monday afternoon during a surprise ceremony at the White House, with President Trump, Vice President Pence and First Lady Melania in attendance.
Conan, a Belgian Malinois who was named after talk show host Conan O'Brien, was hailed by Trump as a "special" animal who helped execute a "flawless attack" on the ISIS leader.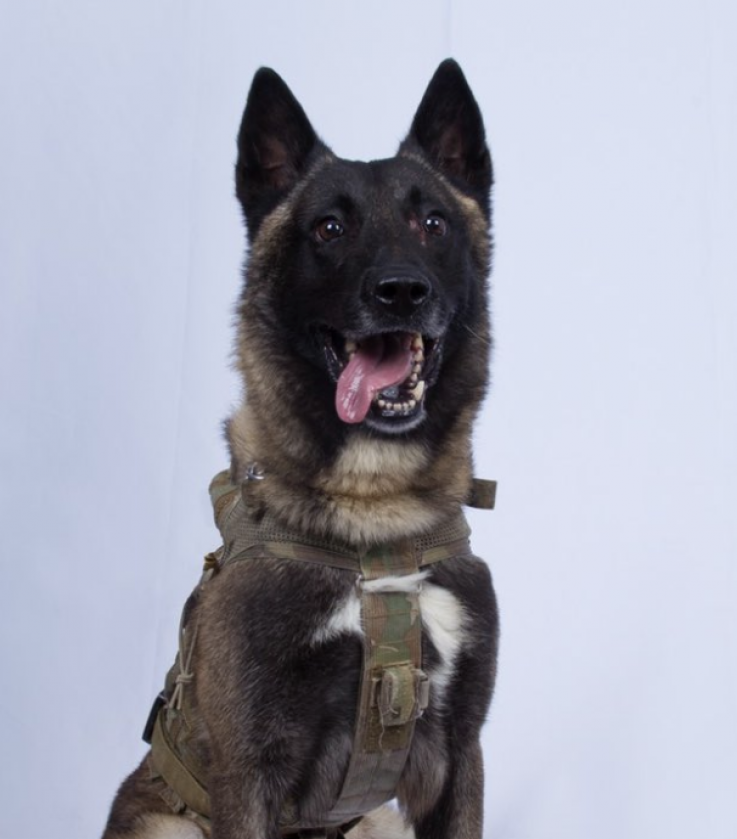 President Donald Trump declassified a photograph of the U.S. military dog wounded during a special operations raid on a compound in Syria's northwestern Idlib province which resulted in the death of Abu Bakr al-Baghdadi, the leader of the Islamic State. U.S. Government
"Conan came over from the Middle East — just arrived with some of the great people from the special forces that did the — it was a flawless attack," the president said. "And al-Baghdadi is gone. That was a flawless attack and I just met quite a few of them. And we just gave Conan a medal and a plaque.
As the president spoke, Conan stood next to Vice President Mike Pence, who petted his head.
Read more…
Source: Fox News
---