---
A bomb attack on a military bus in central Damascus has killed 14 people, Syrian state media say.
Two explosive devices attached to the vehicle blew up as it passed under Jisr al-Rais bridge during the morning rush hour, Sana news agency reported.
Although Syria has been embroiled in civil war for a decade, such attacks in the capital are increasingly rare.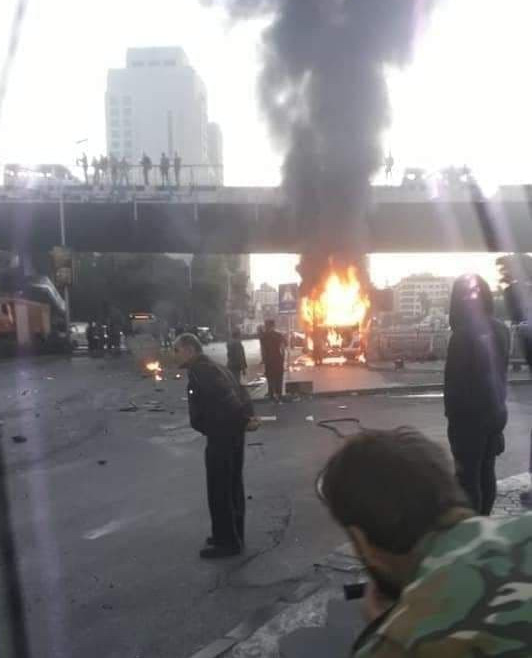 Image: Twitter
Read more…
Source: BBC News/Twitter
---