---
A team from the newly-formed Expeditionary Diving Group joined more than 60 munitions experts dealing with over 300 bombs, mines and homemade explosives to ensure they can neutralise them.
The navy divers, based at Horsea Island, faced everything from drone-delivered explosive devices, to 3D-printed mines and a suicide bomber as they practised alongside nine teams from seven nations to hone their land-based skills.
The Britons left their usual fins, masks and diving sets behind in favour of a lightweight remotely-controlled vehicle, Dragon Runner, cumbersome X-ray equipment and an awkward 38kg bomb suit to deal with devices on land, rather in the water or on the shoreline.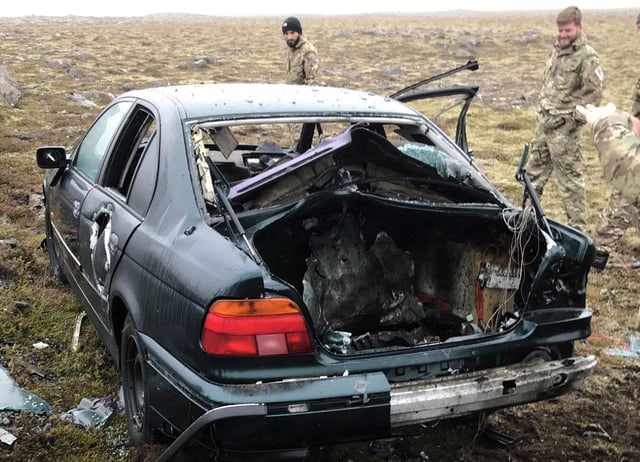 Royal Navy divers also used their skills to safely deal with bombs hidden away in the boot of a car. Photo: Royal Navy
Read more…
Source: The News
---