---
Sammy, a Belgian shepherd, paid a visit to local students recently as part of the Marshall Legacy Institute's annual CHAMPS presentation on the importance of her former work as a mine detection dog.
Sammy, who retired from her work in the fall of 2019 as a mine detection dog, visited with the third-, fourth- and fifth-graders on the Stamford campus of North Mianus School on Nov. 17.
North Mianus has been actively involved with CHAMPS, or Children Against Mines Program, for the past 11 years and has helped to sponsor three dogs — Palmer, Emily and Hawk — who are all currently in active service throughout the world.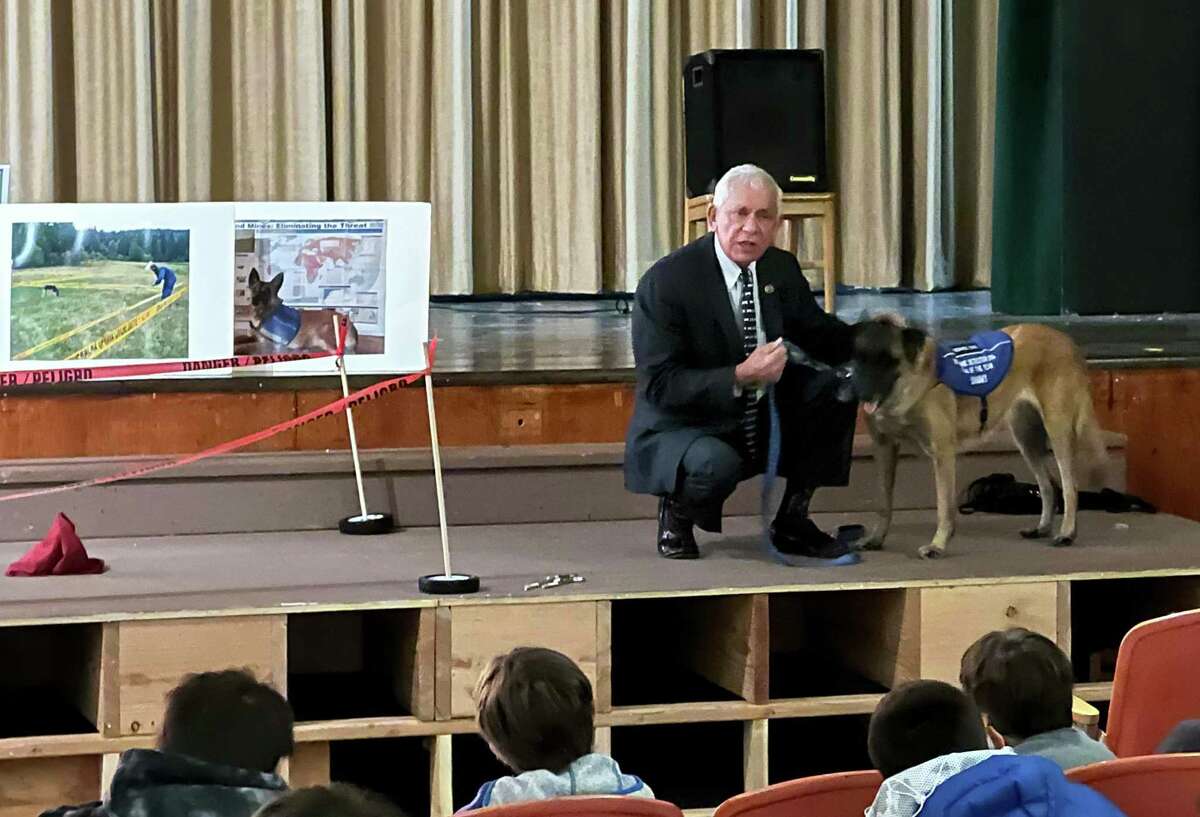 Image: Greenwich Time/Greenwich Public Schools
Read more…
Source: Greenwich Time
---