---
A bombing attempt in Jolo, Sulu was prevented after a concerned netizen reported an improvised explosive device (IED) made allegedly by a local terrorist, the military said Friday.
The IED, which was sealed with coconut leaves, is believed to be made by Abu Sayyaf Group member Mundi Sawadjaan, the person the military said was behind the 2019 Jolo Cathedral bombing.
"The IED… was composed of a mortar cartridge, 90RR projectile heat, 5 liters of Ammonium-Nitrate/Fuel-oil, battery and an improvised blasting cap was emplaced near a barangay road which could have hurt innocent civilians within 20-meter radius," the Joint Task Force (JTF) Sulu said.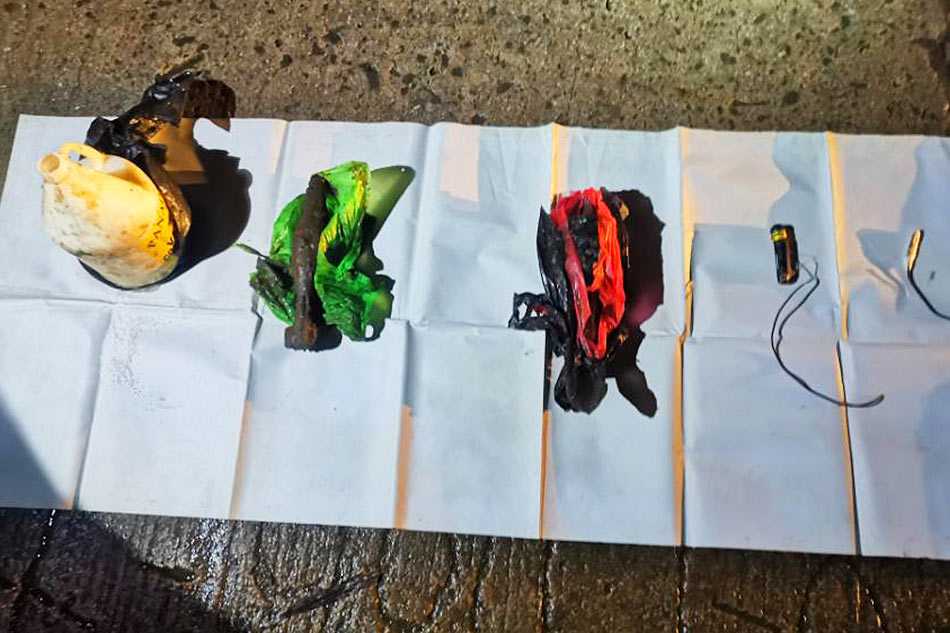 Omage: JTF Sulu/handout
Read more…
Source: ABC-CBN News
---