---
Twelve soldiers attached to the African Union Mission in Somalia (AMISOM) bomb squad in Jowhar, HirShabelle State, have completed specialized training on countering Improvised Explosive Devices (IEDs).
IEDs are locally manufactured explosives which have become the main weapon of choice for Al-Shabaab terrorists in Somalia.
Conducted by the United Nations Mine Action Service (UNMAS) over seven weeks, the training enhanced the capacity of the soldiers to deter IED threats in and around Jowhar town of Middle Shabelle region, which is under the responsibility of the Burundi National Defence Forces (BNDF).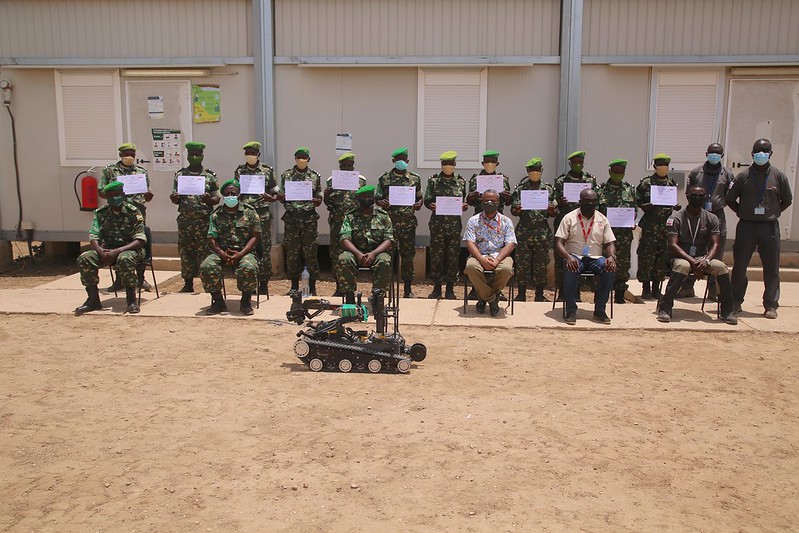 Image: AMISOM and UNMAS officials pose for a group photo with AMISOM Burundian soldiers who completed a 7-week training course on IEDs in Jowhar on 10 April 2021. AMISOM Photo.. Horn Observer.
Read more…
Source: Horn Observer
---